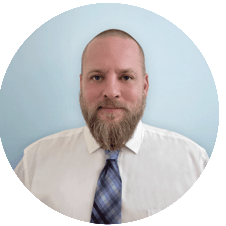 Alex Kabel
Campus Secondary Head (Ba Thang Hai) – 4. Grade Leaders
My name is Alex and I am in my 4th year at VAS, having recently moved into a management position as Head of Secondary at BTH. 
I get out of bed each day knowing that my students are eager to engage in student centered learning. Having taught upper secondary during my time here, the older students at VAS are highly motivated, which helps create a positive classroom that builds and achieves positive results! Occasionally, the great colleagues and peer support are required to sustain the positivity, when we come across those unavoidable off days.
If people and students are key to your positive work environment then I suggest a teaching position at VAS is a move for you.