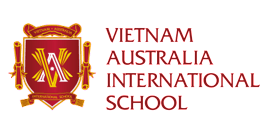 Chanell Kroukam
Acting Campus Kindergarten Head (Ba Thang Hai) – 4. Grade Leaders
My name is Chanell Kroukam and I am the Head of Kindergarten at VAS BTH campus, as well as the teacher of Moon Class 3.1
I Have extensive experience in working with Early Years learners in multiple international settings, as well as a degree in Psychology and Communication and a PGCE from the University of South Africa.
I would like to extend the warmest welcome to all of you and hope that you are setting into the next school year comfortably. Over the coming weeks, the Cambridge team will be helping students acclimatize to the classroom setting, ensuring that they feel confident and secure so as to develop a passion for learning and discovery that we will build on throughout the year.
It would therefore be of great help if you could make sure that students are equipped with all the necessary materials and stationery to assist in streamlining the process.
We are all very excited to accompany and guide your children on what is sure to be a productive and rewarding school year! If you have any questions regarding your child's education or the EYFS/ Cambridge Programme, please do not hesitate to contact me.