Central Academic Division
·
BTH Campus and HQ
University/Career Counselling Manager
Overview:
Being a member of VAS University Prep and Career Counselling Team, the University/Career Counselling Manager serves VAS students and families of grades 8-12 by providing a program that focuses on the major aspects of the college planning/placement process. The University/Career Counselling Manager works in coordination with the school's central administration and campuses to assist students in discovering their strengths and interests, exploring career alternatives, and finding institutions of higher learning which will meet these interests, strengths, and values.

The University/Career Counselling Manager is responsible to develop a university preparation curriculum that supports students in their exploration of career alternatives and helps them understand and undertake the college planning and application process in the most effective manner. This includes academic preparation for college, meeting both graduation and college acceptance requirements, college searches, school and financial aid applications, scholarship searches, testing, recommendations, and transition to college.
Specific responsibilities include the followings:
a) University Prep and Career Counseling with regard to supporting both pupils and parents in Grades 8 to Grade 12 inclusive 
Providing an annual calendar of support for parents and pupils of grades 8-12 across all VAS campuses focusing on important milestones, timelines, and events pertaining to their university preparation and career planning.
Supervising the team and ensuring all activity is conducted in a timely and professional manner.
Developing and updating the VAS University Preparation Curriculum / Manual. This includes maintaining an up-to-date resource library of print & electronic information of college catalogues, college guides, scholarship information, and financial aid application, newsletters, etc. This will also include additional non-academic programs (such as Duke Edinburgh, Community Programmes, etc.) to support the holistic development and profile enhancement of VAS students, enabling them to reach the higher education destinations of their choice.
Support campus staff in placing students in their respective IGCSE, AS and A level courses.
Support in developing university partnerships and maintaining/expanding such partnerships
Provide direct counseling services to students and families to help them understand the career alternatives available to them, as well as the educational alternatives that are accessible. This would include interpreting university websites for parents and offering alternative pathway guidance if needed.
Organise university preparation activities for students and families, including individual conferences, group presentations, university fairs, etc.
Coordinate university entrance exam testing and interpretation (wherever applicable).
Facilitate university entrance exam preparation courses for interested students offered by outside providers.
Support students in their preparation of personal statements, personal essays, and application forms; proactively organise meetings with individual parents and students to follow through their application process and transition to university.
b) Other duties
Participate in both VAS-wide and individual campus marketing & promotional events/activities to actively promote this value-added service to students and parents as an important part of student retention and recruitment plan
Attend professional conferences, seminars, and workshops; deliver presentations on behalf of the school as and when required.
Other duties as assigned from time to time by the Line Manager and Academic Leadership Team.
Key Contacts
Central Academic Team (CAT)
Campus Leadership Team, Campus Cambridge & MOET Academic Team, Teachers
Parents/students
External partners/universities
Requirements
UK or USA based bachelor's degree holder
Minimum three years' experience in either university advising/university admissions, either guiding high school students in their application process or serving at the college level in admissions or career counseling
Dedication and expertise in counseling a range of students in the career planning and college process, including those whose families have long been oriented toward college as well as those for whom college application and attendance are new and unfamiliar
Evidence of high levels of organizational skills and the ability to work closely and effectively with students, parents, and universities.
Ability to advocate for the school & its students in the university application process, knowledge of the financial aid process.
Excellent oral and written communication skills
Previous experience working with students for whom English is not their first language preferred
A positive and solution-focused attitude to working life.
Appropriate references from a current and previous employers
Next steps
To apply for this role, please send your full application including your resume, cover letter, scans of all relevant documents/certifications, three references, and a copy of your passport.
For further guidance regarding your written application and tips from VAS, please visit our Job Application Guide.
Learn more about what it is like to teach at VAS by reading our teacher's stories.
Note regarding COVID-19 and vaccinations
Before joining VAS, teachers must submit a copy of their COVID-19 vaccination record/passport/equivalent, including the information of two (2) vaccinations, the dates of each vaccination, and the type (manufacturer, including batch number). This is a compulsory requirement from Department of Health and Department of Education and Training (DOET) in Vietnam.
Our departments

Locations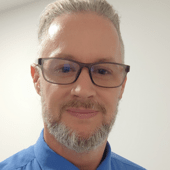 Contact
Duncan Brown
Cambridge Recruitment Team Leader & HRBP – Talent Acquisition (HR)
Workplace & Culture
Your friends and coworkers at VAS will come from various English speaking countries from all over the world. When you work here you will enjoy the mix of international and Vietnamese educational programs and teaching styles - an amazing opportunity to grow and to learn from two different worlds.
About Vietnam Australia International School
Vietnam Australia International School is the largest Cambridge International School Sytem in Ho Chi Minh City, with 6 modern campuses and around 7,500 students.
We live by, and promote, our 7 Core Values every day as we strive to bring the highest level of education to the future leaders of Vietnam.
Confidence. Excellence. Integrity. National Pride. Passion. Respect. Teamwork.
Central Academic Division
·
BTH Campus and HQ
University/Career Counselling Manager
Loading application form