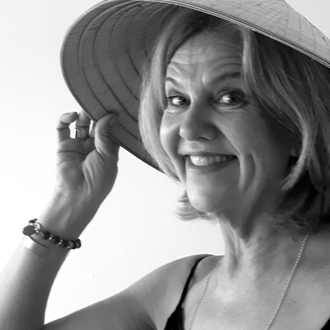 Sandra Swanepoel
Secondary Maths Teacher – Secondary School
Who would think teaching Math in Vietnam would be my second career? My name is Sandra Swanepoel. I'm South African and I have been teaching at VAS for the past 2 years. 
Well mannered, respectful students, with a sense of humour, are what I am looking forward to every day. Our school offers a stable working environment with a vision to the future. Helpful and supportive colleagues from all over the world add flavour to my working day. Even during Covid-19 we were treated with dignity and respect - nobody lost their jobs. 
It is a pleasure to teach in Vietnam where everything is very cheap, and you have the world's most beautiful nature and landscapes to visit, from the tropical south to snow in the northern mountains of Sapa.