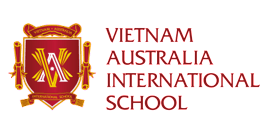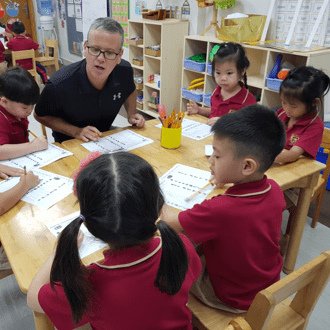 Paul Alex Horruzey
Kindergarten Teacher – Kindergarten
My name is Paul Alex Horruzey. I am Canadian and live and work at our Sunrise campus in the south of Ho Chi Minh City. 
I moved to Vietnam in 2005 and started working for VAS shortly after. I have taught many different grades over the years, but have been involved in the kindergarten for the last few years.
There are many things that I like about teaching, but my favorite thing is sharing my culture with my young students. This goes both ways as its more of a cultural exchange. I continually learn something new from them almost every day.
I think joining VAS is a good fit for anyone looking to broaden their horizons. It is a well-organized and professional place to work. They organize and pay for all the things that need to be done in order to live and work in Vietnam. This is really nice to have as it makes you feel like you aren't alone being so far from home. There is always someone to help.
Living and working in Vietnam is one of the best decisions I have ever made. Vietnam is an exciting place that has a lot of modern conveniences as well as strong ties to their past culture. The food is delicious, and it is close to many fantastic countries that are very easy to travel to.
If you are looking to teach somewhere overseas VAS is a great place to start your career.