8. Secondary School
·
Head Office
Secondary A-Level Mathematics Teacher - starting end of summer 2024
Where are you teaching next?        
With six modern campuses, a large team of professional teachers, and experienced academic managers, Vietnam Australia School (VAS) offers a highly unique and integrated bilingual K-12 education system for nearly 7,500 predominantly Vietnamese students. With an increasing student base and curriculum offerings, we are excited to seek applications from qualified candidates to join our dynamic and professional teaching team.
5 reasons to teach in Vietnam and at VAS
Working and living in Vietnam as an expat has many benefits. Vietnam is a tropical and cultural paradise that has one of the highest economic growth rates in Southeast Asia. It is an ideal destination for many international teachers due to its cheap cost of living, rich culture, fantastic food, friendly people, and wonderful students. Vietnam has emerged from the COVID-19 pandemic in a strong position thanks to the swift action taken by the Government. Education professionals in Vietnam are highly respected and regarded, making teaching in Vietnam a great opportunity for teachers to bring value and feel valued.  
One of the worlds' absolute best countries to work in – Vietnam is ranked as the 5th Best Destination for Expats in 2022 by Fortune and was the 10th Best in 2021 as ranked by InterNations.
Fantastic students – Vietnamese students are well-known for being highly motivated, well-behaved, and respectful of their teachers, making for a pleasant classroom environment in all grade levels.
Culturally diverse teaching environment – VAS is one of the leading international bilingual schools in Vietnam, with both Local and International teachers supporting our highly successful integrated curriculum, consisting of Cambridge International and Vietnamese National Programs. Our teachers are truly an international group, bringing a mix of experiences, cultures, and skills to our school.
Career progression – being part of a fast-growing school of 6 campuses and nearly 7,500 students, our expat teachers have a chance to develop their careers and gain further accreditation through our Cambridge International Professional Development Centre. Many of our teachers are promoted internally each year to various management-level positions.
Salary & Benefits – due to the low cost of living in Vietnam, many people can save more compared to their home country. Expat teacher benefits at VAS consist of a competitive salary, monthly housing allowance, relocation allowance for overseas hired teachers, tuition waiver for up to two children, international health insurance, 12 weeks of paid holidays, retention bonus, and more.
What will you do?

As a Teacher of Mathematics, you will be a well-qualified, enthusiastic, and inspiring teacher who will be joining a supportive, welcoming, and successful team, with excellent outcomes. The successful candidate must also be hard-working, dedicated, and ideally, be keen to join the team in providing additional support to students in need, thereby encouraging mathematics success for all.
The key duties of this role will include:
Teaching Secondary Cambridge International A-level Mathematics 
Ensuring that teaching and learning in the classroom are of a consistently high quality
Teaching engaging and challenging lessons that promote students' abilities to learn independently and to respond effectively to feedback
Contributing to the Mathematics team and taking an active part in curriculum planning and preparation
Instilling in students a love of Mathematics
Actively contributing to a cohesive, hardworking, and happy team, with a strong collegiate culture
Promoting and developing students' academic, personal, and social development beyond the classroom
Your background and experience
This is a certified Secondary Mathematics teaching position that requires you to have a recognised teaching qualification in Secondary Mathematics. Furthermore, we are looking for a teacher who:
Has demonstrable experience of teaching A-Level Mathematics in a UK curriculum environment

Has a strong curiosity about learning about other cultures and working with diverse people
Has a genuine interest in the field of Mathematics from both a pedagogical and theoretical perspective
Display an open mindset and ability to develop efficient student and parent relationships
Shows a willingness to embrace our VAS core values
Has real enthusiasm for their subject and a commitment to teaching Mathematics
Believes that Mathematics plays an important role in the development of students' skills, knowledge, and understanding
Recognises the value of learning beyond the classroom in enhancing the understanding and experience of the world in which we live
Is a team player, with a 'can do' solution-focused attitude
Possesses outstanding communication skills and personal integrity
Benefits

Expat teacher benefits at VAS consist of a competitive salary, monthly housing allowance, relocation allowance for overseas hired teachers, tuition waiver for up to two children, international health insurance, up to 12 weeks of paid holidays, retention bonus, and more. You can expect to teach an average of 23 teaching hours per week, plus 3 hours per month allocated to substitute teaching. In addition, you will have a generous amount of non-contact time for planning, preparation, and professional growth.
Next steps
To apply for this role, please send your full application including your resume, cover letter, scans of all relevant documents/certifications, three references, and a copy of your passport.

Note regarding COVID-19 and vaccinations
Before joining VAS, teachers must submit a copy of their COVID-19 vaccination record/passport/equivalent, including the information of two (2) vaccinations, the dates of each vaccination, and the type (manufacturer, including batch number). This is a compulsory requirement from Department of Health and Department of Education and Training (DOET) in Vietnam. 
Our departments

Role

Secondary Maths Teacher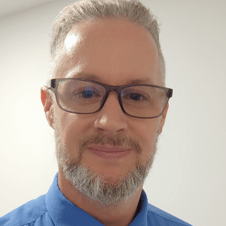 Contact
Duncan Brown
HR Manager - Cambridge Expat Talent Acquistion & Retention – 5. Recruitment & Onboarding Team
Workplace & Culture
Your friends and coworkers at VAS will come from various English speaking countries from all over the world. When you work here you will enjoy the mix of international and Vietnamese educational programs and teaching styles - an amazing opportunity to grow and to learn from two different worlds.
About Vietnam Australia International School
Vietnam Australia International School is the largest Cambridge International School Sytem in Ho Chi Minh City, with 6 modern campuses and around 7,500 students.
We live by, and promote, our 7 Core Values - Confidence, Excellence, Integrity, National Pride, Passion, Respect, and Teamwork - every day as we strive to bring the highest level of education to the future leaders of Vietnam.

8. Secondary School
·
Head Office
Secondary A-Level Mathematics Teacher - starting end of summer 2024
Loading application form